Ain't no party like a Pole-Tober-Fest party

The Pole-Tober-Fest show in Christchurch produced a record result and a record turnout. The show is the concept of Liv Allchurch, owner of Liberate Exercise and Dance, and Juliet Hubbard, who enrolled in the pole exercise classes to improve her lung function. Juliet reports on the incredible performance which included dancing, acrobatics and burlesque:


"Olivia Allchurch (owner of Liberate Exercise and Dance) once again did an amazing job putting together her annual Canterbury Cystic Fibrosis Liberate show fundraiser.
This was the fourth year and each year it's growing – and by growing I mean with everything – the amount we raised, the awareness that's created, the venue is bigger, we have more performances, more tickets sold, and many more companies donating prizes for raffles, balloon pops and gifts for VIP goodie bags.
Liv is amazing at what she's done and how this event has grown so much. The first year $400 was raised and this year a grand $4,500 was raised! We had many different performances such as pole routines, singers, burlesque performances, belly dancing, even twerking! (Google it if you're not sure on that one ha ha). There was even a horse and a penguin on stage this year! All who performed did so out of their own choice. No one was paid for this, all their time was donated to putting together an amazing show.
I did a wee opening speech to get the night started that I had written the week before with a tiny bit of help from Mr Google and then my own words and I was sorted. It's so good getting as much awareness out there when there're so many people there listening to you. The turnout was fantastic – an estimated 200 people. It was such a fun night with so many laughs and I'm already looking forward to the 2018 CF Pole-Tober-Fest!"
Juliet Hubbard, PWCF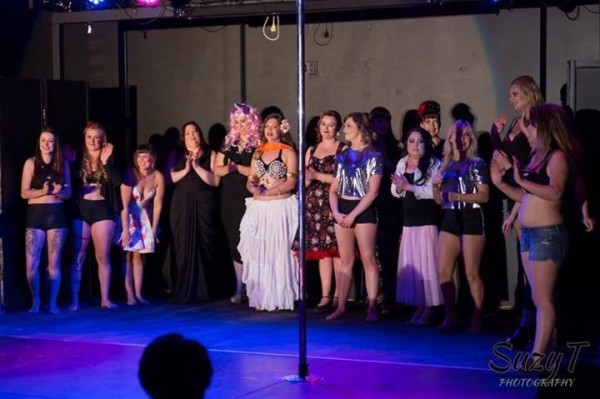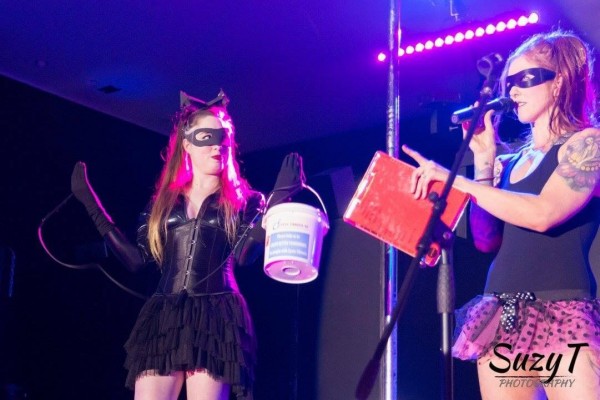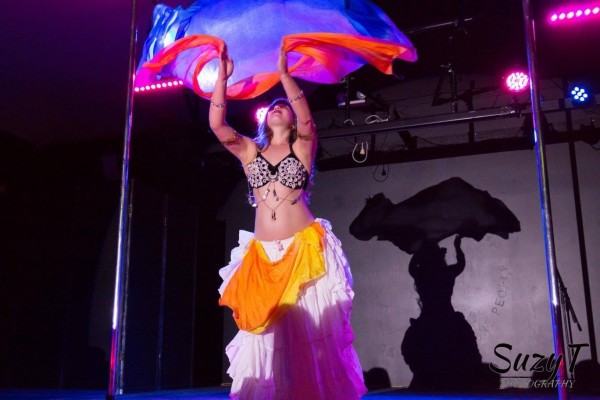 Photos courtesy of Suzy T Photography