Cystic fibrosis at work
More people with cystic fibrosis are in employment than ever before. Choosing a career and finding a job are important life choices and while having CF should not limit your choices, there are some important points to consider.
Will your employers be sensitive to your needs? Is it a safe working environment? And do I need to tell a prospective employer that I have CF? These might be just some of the questions running through your mind.
People with CF are in all sorts of different occupations in New Zealand. We have advertising execs, accountants, early childhood educators, business owners, teachers, counsellors, office workers, builders, mechanics, tattoo artists, truck drivers and more.
You can check with your CF field worker or CF team about whether a specific job would be suitable, and they can write a letter about your health and ability to work, if you'd like this.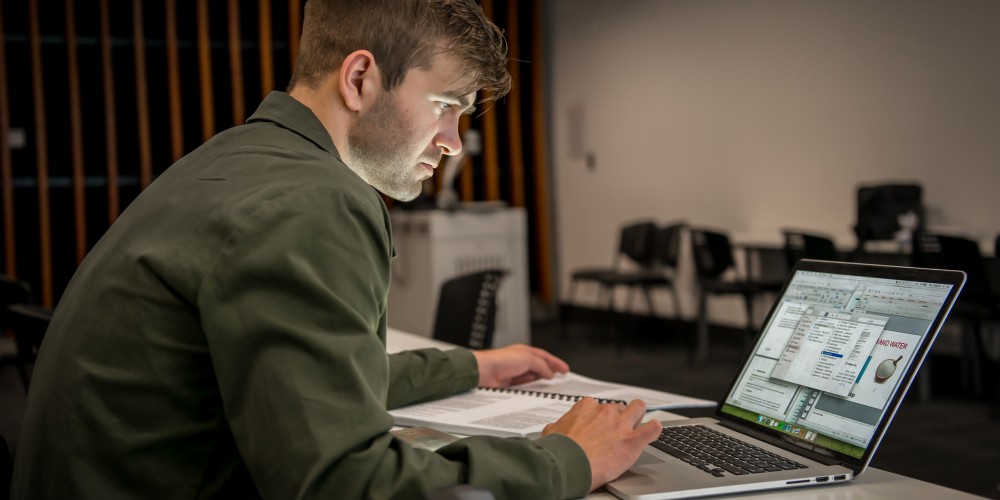 Should I tell my prospective employer?
It's up to you to decide who you want to share information about your health with. Some people applying for jobs choose not to disclose a health condition with prospective employers, others may choose to do so and in some cases with positive results.
There are some situations where people have a legal responsibility to reveal a health disorder – and that's when a health condition could put you or someone else at risk (mentally or physically), or when it could impact on your ability to do the job required. Some corporate employment contracts also require a medical to be completed prior to starting work, regardless of the person's health status.
Possible advantages of disclosing CF include:
you can feel good about being honest and not having someone else find out or this information being revealed by someone else
you will be able to work with employers on a plan to cover any time off needed for appointments
some employers may see your health condition as an advantage for more diversity in the work place
it will help to increase understanding of CF.
Possible disadvantages of disclosing CF include:
you may not get the job and feel discriminated against
you may be seen as someone not up to the job or overlooked for promotion
the employer may fail to show empathy
in a worst case scenario, you could even experience workplace bullying (and this can happen regardless of health status).

Regardless of whether or not you disclose CF during the job interview process, many people believe it can be helpful for employers to be aware of a health condition – it can mean they will be more flexible with working hours and understanding of time off for hospital appointments or ill-health.
Health at work
It's a good idea to consider cross infection risks and the possibility of others with cystic fibrosis working or visiting the workplace. You should also avoid exposure to possible sources of infection such as hay and compost, and other sources of the fungus Aspergillus and bacteria Pseudomonas. In some cases measures can be introduced to avoid these risks.
For healthcare workers, in 2018 a position statement about work environment risks for healthcare workers with cystic fibrosis was released, specific for New Zealand and Australian healthcare workers with CF.
Employers are required (under the Human Rights Act) to introduce reasonable changes to the work or the workplace to meet the needs of someone with a disability. This can include ways of minimising cross infection risks, having a clean and safe place for keeping medications (such as a fridge), being able to work from home at times, have flexible hours, and time off for hospital appointments.
Employers could be eligible for government subsidies for employing someone with a disability such as wage subsidies or grants to help them make modifications to the workplace.
If there's a problem
Remember, it's also important a job or workplace suits you and it's somewhere you feel comfortable to work. Don't give up if it takes time to find the right fit for you.
If you do experience discrimination on the basis of health status, or just want information about your rights, you can seek free, specialist advice by contacting Citizens Advice Bureau. You can also seek legal advice and/or make a complaint to the Human Rights Commission.
Work and Income also offer advice for helping people find work and assistance for businesses employing someone with a disability.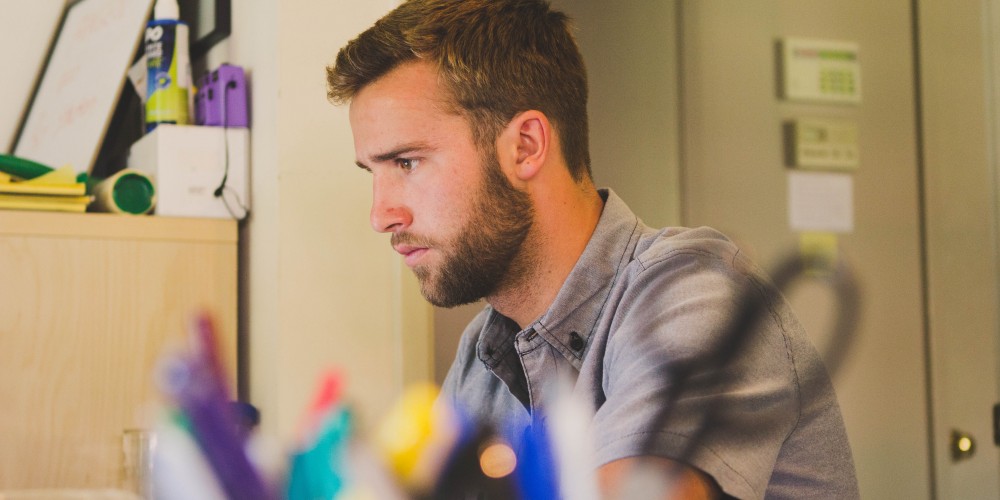 Tips from adults balancing work and CF
"I make sure my weekends are very relaxed or at least one day is for sleeping. I also try to have a back/shoulder massage once a week (focused on my lungs) and I find that really helps with lung pain from working and sitting at a computer all the time."


"If I'm hospitalised for the first two days I just rest, then the rest of the time I work remotely from hospital on my laptop and phone. I find I actually get more done then as I have more time on my hands. And my boss will come visit and we have a work meeting at the same time."


"First of all (and MOST important) – do something you love. Life is too short to be stuck in a job you don't enjoy. I always struggled with energy levels, but I love going to work - it wears me out but it is worth it!"
"Be honest with your boss, and realise that flexibility is key. I let my boss know that when I was well I would work harder than anyone in the building. However, I would need time off here and there for 'tune-ups'. Usually I would do my first three days of IV's in hospital and then do home IV's. This meant I could go into work (laying out the syringes at lunch was always a great topic for conversation)."
"Get up from your desk every hour or so to walk around, go to the bathroom or have a drink of water. Being deskbound isn't terribly good for anybody, let alone someone with CF. Sometimes when I head to the bathroom, I do some airway clearance exercises while there, so I can have privacy when I cough etc."

"If you're unsure about how much you can take on, start small. Commit to a few hours in a week, and build up from there. It's much easier to extend your hours and feel good about it, instead of biting off more than you can chew at the beginning."
"At the end of the day, your health has to come first, because if you aren't healthy, then you can't work. Be realistic about your needs and do what you can."

"I work almost full time – four days a week. I find that having my nebuliser in the car on the way to work allowed me to sleep in a little later in the mornings. This is imperative to my day as I have to try and fit three nebulisers in and when you have CF, an extra 20 mins of sleep in the morning really makes a difference. This is also a God send as I have to travel nearly an hour every morning so every saved minute counts!"
Additional support
Our CF field workers are here to help you with this phase of your life. They can help you identify whether a specific job would be suitable, talk through your concerns and provide support for any issues.
Get in touch with your CF field worker