Supporting a family with CF
Finding out your child has a severe illness like cystic fibrosis is a life-changing event, and one that comes with massive changes. Parents adjusting to a new diagnosis are under a huge amount of stress in addition to the usual stress of being a parent. Most parents need significant extra support to get through the difficult period of adjustment to the diagnosis and what it means for their family and their child.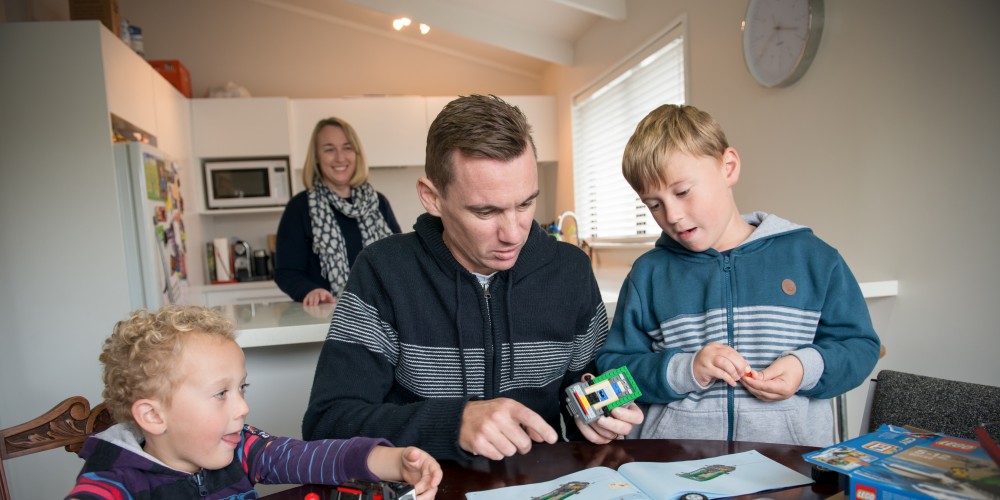 Guide for family and friends
Every family finds their own way to cope with the day to day challenges of living with CF. Some parents naturally find it easy to ask for help, while others find it hard and may not get enough good support from friends and family.
We've worked with parents of children diagnosed with CF to develop a resource for friends and family who would like to know some practical and emotional ways to support someone they know with a child with CF.
Download the Guide to CF for Family, Whānau and Friends
The benefit of support
Parenting is a tough job, and all parents benefit from the support of their family, whānau and friends.
SKIP is a nationwide network of individuals, community groups, government agencies, workplaces and national non-government organisations, whose aim is for all children in New Zealand to be raised in a positive way, and for parents and caregivers to feel confident about managing their child's behaviour as part of a loving, nurturing relationship.
Its website provides valuable resources for ways in which you can support your family or friend. We encourage you to visit the SKIP website or download the SKIP Tips app for advice and practical tips.
Other resources
We've compiled a range of resources to help you understand some of the issues related to cystic fibrosis.
These include fact sheets, guides, videos and helpful website links, as well as previous issues of our CF News magazine and CF Panui.
View resources
Other ways to help
Many friends and family also support their loved ones by supporting Cystic Fibrosis New Zealand, either through a donation, fundraising or by joining their regional branch.
Get involved