Campaign for Trikafta
KIWIS WITH CYSTIC FIBROSIS SHOULD BE ABLE TO LOOK FORWARD TO A FUTURE
Trikafta is a paradigm-shifting, breakthrough treatment widely heralded as having the potential to turn cystic fibrosis from a life-threatening condition, to a manageable condition. It's currently not funded in New Zealand. Help us campaign for this treatment - Kiwis with CF simply can't wait any longer.
CFNZ Key Messages
Pharmac's assessment of Trikafta clearly demonstrates it would bring lifechanging benefits to Kiwis with CF by substantially improving their quality of life and life expectancy and enabling them to live almost normal lives. Trikafta would also deliver major benefits to the NZ health system, through significant reductions in medical treatment, hospitalisations, and lung transplants.
Real world data recently published by Vertex covering more than 16,000 CF patients in the US reinforces Trikafta's effectiveness, and the life-changing benefits it could bring to Kiwis with CF*:
• 84% reduction in the risk of lung transplant
• 77% fewer pulmonary exacerbations (serious lung infections)
• 74% reduction in the risk of death
• no reduction in lung function after 96 weeks (almost 2 years) on Trikafta.
The high priority recommendation from Pharmac's clinical advisors, the positive economic assessment and the compelling evidence of benefit, mean that Trikafta needs to be funded as soon as possible. CFNZ urges Pharmac to engage with Vertex to agree a fair and reasonable price for Trikafta
CFNZ urges Government to make funding available to Pharmac to ensure everyone in New Zealand who would benefit has access to Trikafta. Kiwis with CF deserve a future to look forward to.
*View source in Key Messages pdf below.
Download a PDF of the Key Messages
Benefits of Trikafta for people with CF
Trikafta provides significant, immediate, and enduring improvements for those with CF by increasing lung function and weight gain, reducing the burden of treatment, improving quality of life, and increasing life expectancy.
Pharmac's respiratory experts concluded that Trikafta is a paradigm-shifting treatment for CF and that it:

Provides patients with substantial improvements in quality of life and an expectation of substantial prolongation of life
Could allow patients with CF to live a nearly normal life.

The experts also concluded that Trikafta could provide substantial and meaningful improvements in quality of life and symptom burden for both those with progressed disease and younger patients who have not yet developed significant organ damage or lung impairment.
A number of New Zealanders have been able to access Trikafta by self-funding or through Vertex's Managed Access Programme. As a result, they have experienced life-changing improvements in their health, well-being and ability to fully participate in life.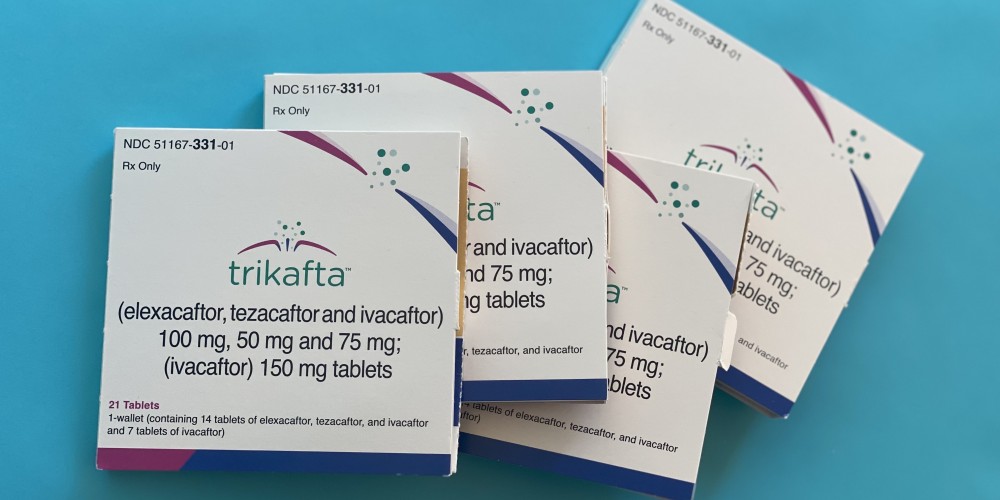 Ashley's Trikafta Story
Meet Ashley
"Seven weeks ago, my life was pretty different. My lungs were only functioning at 22%, I was on oxygen 24/7, and I couldn't walk to the letterbox. I could barely keep enough weight on to be considered for transplant."
"Then I got a phone call from my CF nurse. She told me I had been approved for the Managed Access Programme for Trikafta. Two days later I took my first dose. By day three I no longer required oxygen and my appetite was coming back. After two weeks, I had the energy to enjoy life again. And that's just the start."
Read Ashley's full story here >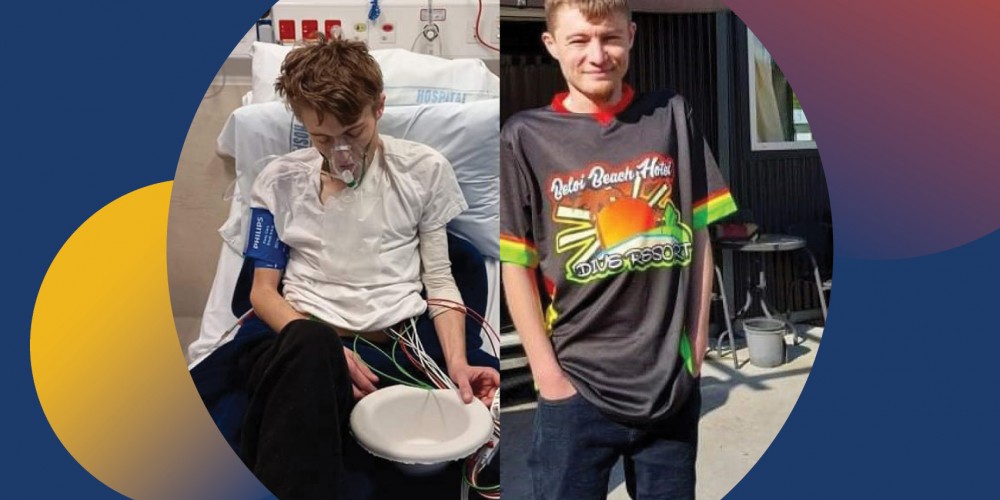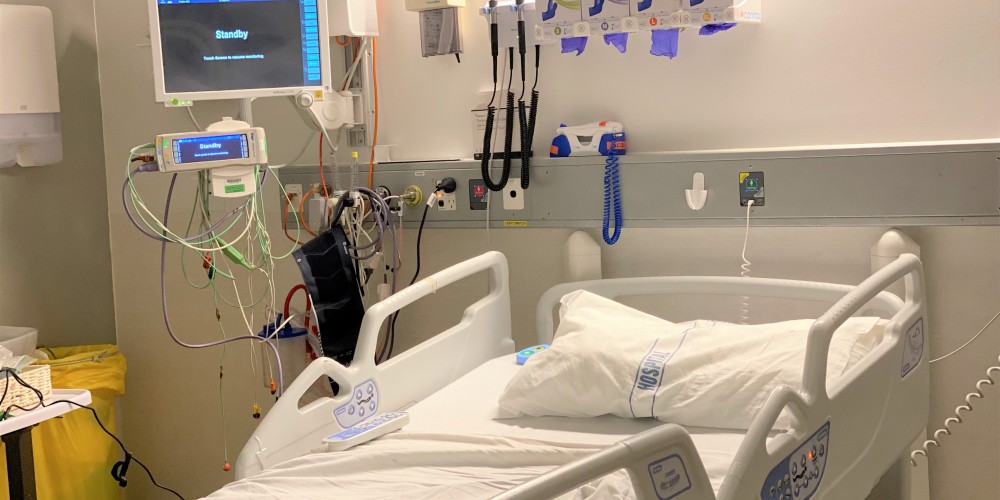 Benefits to the NZ Health System
Pharmac's respiratory experts concluded that Trikafta could:
Reduce lung transplants for CF by 80% over time

Reduce hospitalisations for pulmonary infections

Reduce current treatments by 80% over time

Substantially reduce antibiotic use, particularly for intravenous and nebulised antibiotics

Reduce the need for dornase alfa, hypertonic saline and chest physiotherapy.
A Trikafta Success Story
Last week we (virtually) sat down with a young adult with CF and his Mum, to chat about his experience on Trikafta. As you'll read, this story is a little different from those we've shared in the last year. While he maintains a good lung function, Trikafta is treating his severe pancreatitis. And the impact it has had is life changing.
Read his story here >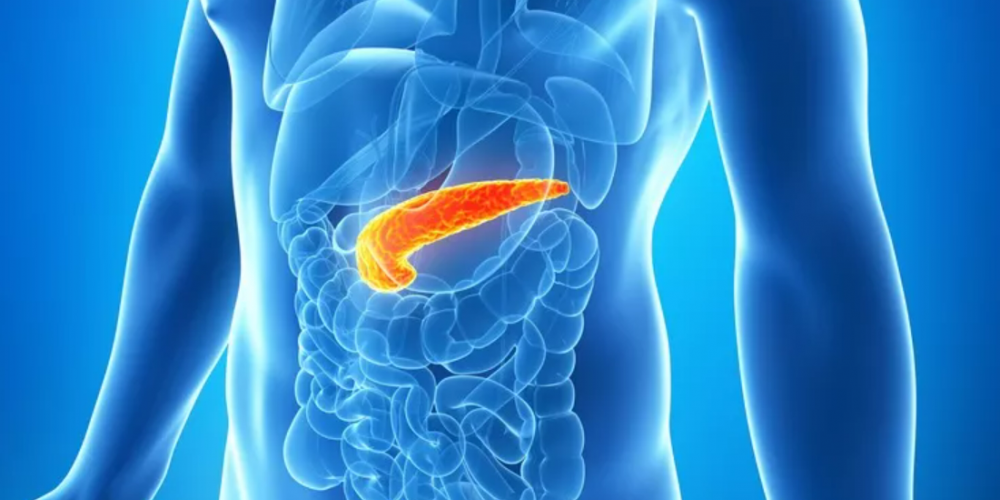 Pharmac and Trikafta
Pharmac's respiratory experts have reviewed the evidence for Trikafta and have recommended that it have a high priority for funding. The recommendation is for those people with CF who are 6 years or older and who have a CF mutation responsive to Trikafta.

Pharmac has carried out an economic assessment of Trikafta and decided to add it to the list of medicines it would like to fund – its Options for Investment list.

Pharmac has described Trikafta as a "paradigm-shifting" treatment for CF as it treats the cause of CF rather than the symptoms.

Pharmac's Pharmaceutical and Therapeutics Advisory Committee (PTAC) will consider Trikafta at its meeting on 18/19 November 2021 and provide advice to help determine how Trikafta ranks against the other medicines Pharmac wants to fund.

Before it can be funded, Pharmac needs to negotiate an agreement with Vertex, consult on its proposal to fund, and ensure it has sufficient budget.
Trikafta petition
Trikafta for Kiwis had a petition calling for public funding of Trikafta for all eligible Kiwis with cystic fibrosis.
The petition closed on 28 February 2022, with an amazing 43,234 signatures.
We will keep you updated on social media with the details of when and where the petition will be presented.
A huge thank you to everyone who signed and shared the petition.
View the petition for Trikafta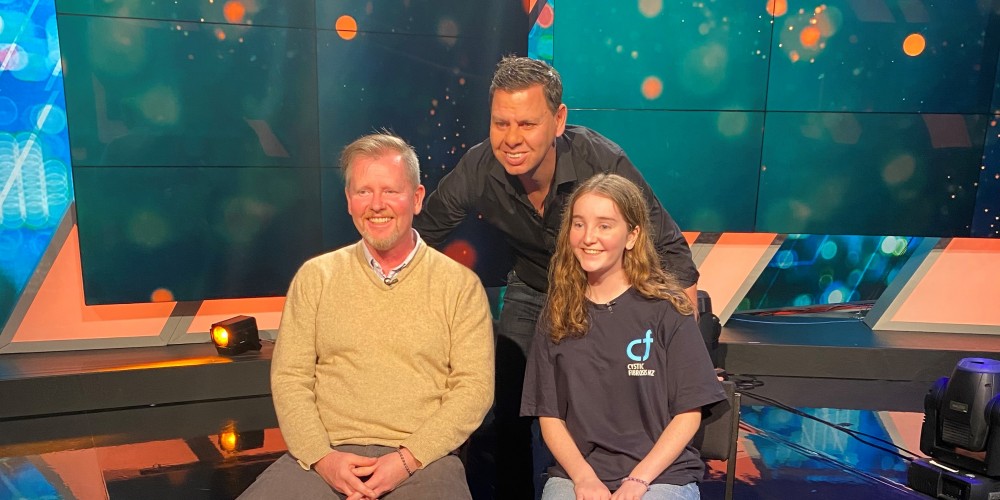 Going to your local media
Try to get your personal story in the local media. Coverage in local media can help to raise awareness that CF is something that can happen to anyone.
To help with information and background on CF and Trikafta for local media, you can use the key messages. Make clear that Kiwis with CF can't wait any longer for Trikafta.

Post your story
Many people have already posted their stories on social media and we thank them for doing so. Now we need as many people as possible to share their stories – and make clear that Kiwis with CF can't wait any longer for Trikafta.
What about Orkambi and Symdeko?
While the primary focus of this campaign is to get Trikafta funded, CFNZ's goal is to ensure that everyone with CF who would benefit has access to a CF modulator therapy. This includes seeking to widen the existing criteria for access to Kalydeco, and securing access to Orkambi or Symdeko for those who would not benefit or could not access Trikafta.
Campaign tracker
Keep an eye on our advocacy timeline to track how this campaign is progressing.
We'd love to know just how many emails or letters are being sent to MPs - please let us know by emailing comms@cfnz.org.nz or by copying us into the email. If you get a photo with your MP, please send this too!