Fundraise for cystic fibrosis
Our fundraisers have done amazing things to support individuals and families living with cystic fibrosis.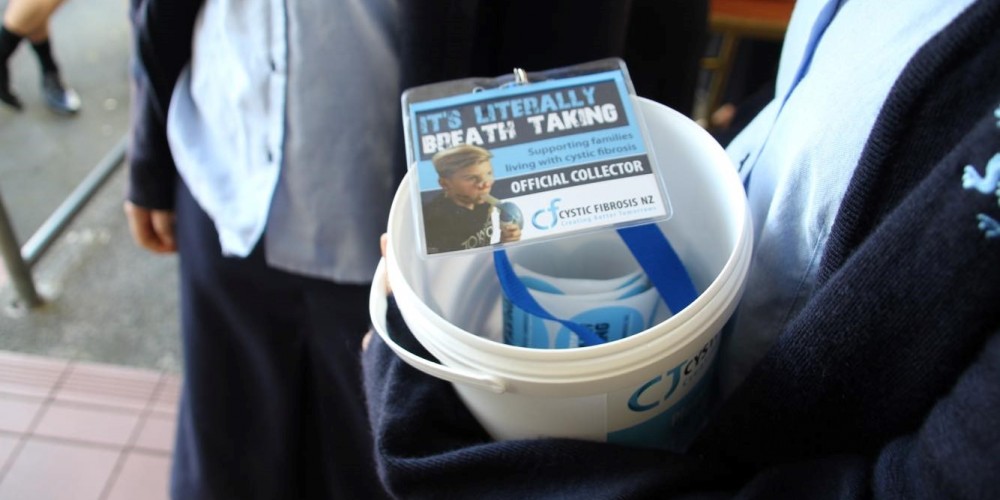 Kick-start your fundraising
There are so many ways that you can help raise funds. Whether it's an athletic challenge, a mufti day, sausage sizzle, or your own creation, you can make a big difference to someone with cystic fibrosis…. and have a great time doing it!
To get you on your way, have a look at our 50 Ways to Kick-Start your Fundraising for CF guide.
Download our 50 Ways to Kick-Start your Fundraising for CF guide
Setting up online fundraising
One of the easiest, most efficient and effective ways to spread the word about your fundraising and gather donations is online.


Getting started
Once you've decided what you want to do for your fundraising - whether it be a physical challenge or personal challenge, an event or anything else, it's time to set up your fundraising page!
We recommend setting up your fundraising on Every Day Hero. The website provides you with step by step instructions for setting your page up. The money comes directly to CFNZ, so no need to worry about that side.
Set your fundraising target and personalise your page. It's important to explain why you're doing this and why your potential donors should support you and CFNZ.
Next - share! Make sure you tell everyone you know what you're doing, share it on social media and email your page out to your networks.

More of a pen and paper kind of person?
We have a sponsorship form to help you collect offline donations. Email admin@cfnz.org.nz to request a copy.
Get your fundraising resources
We can supply branded collection buckets and boxes, posters, flyers and balloons to help you spread the word and raise vital funds.
Where do I get resources from?
If you are fundraising for your local branch, please contact them for resources. If you'd like to support children and adults with CF across the country, you can place an order for fundraising materials by emailing admin@cfnz.org.nz.


CF Week 2019 resources
CF Week resources will be available late July. Please check back for updates.
You can return any unused fundraising material to us at Cystic Fibrosis New Zealand, Suite 2, 79 Grafton Road, Auckland 1010. This enables us to reduce costs spent on providing materials to our fantastic fundraisers.


Chocolate fish
Chocolate fish (CF!) have become synonymous with cystic fibrosis in New Zealand. Sell them to your friends, family and work colleagues, or ask your local shop if they'd consider selling them in aid of people with cystic fibrosis. You can buy chocolate fish direct from our partners Rainbow Confectionary. They come in boxes of 50 individually wrapped fish, and we recommend to sell them for $1 or more each.
For large orders, please email admin@cfnz.org.nz.