GIVE A F* FOR CF

This August we're asking the public to 'Give a F* for CF' by donating to the Cystic Fibrosis annual appeal.
Cystic fibrosis is our most common life-threatening genetic condition, but it's not on the radar of most Kiwis. There are so many ways you can help us give a brighter future to people born with cystic fibrosis.
THE GOAL
The tongue-in-cheek campaign 'Give an F* for CF' aims to raise a few bucks for a better future for those living with CF.
We need to fundraise $1.7 million annually to provide support, advocacy and research for the 500+ individuals and their families affected.
To Give a F* for CF make a donation online (below), text FUTURE to 4462 to make an instant $3 donation.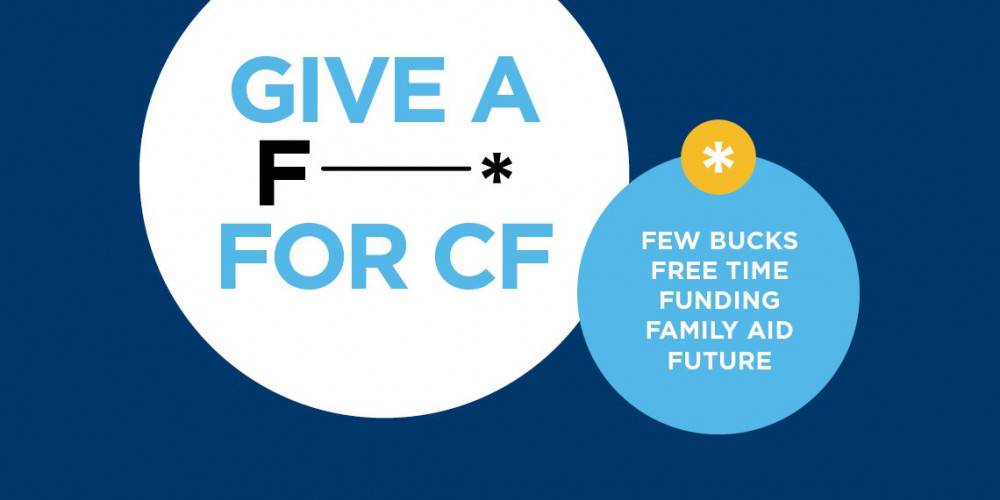 ABOUT CF
People with CF often look healthy, but it's a challenging, life-limiting condition that affects those living with it in many ways. Symptoms include poor lung function, frequent and persistent lung infections, and the inability to effectively digest food, particularly fats. On top of this, many also experience CF-related diabetes, bone disease and infertility.
"We are dedicated to creating a better future for people with cystic fibrosis. A future where daily management of CF is less demanding, expensive and time consuming, where people's lives are less impacted by the condition," says Jane Bollard, Cystic Fibrosis NZ Chief Executive.
"We want a future where there is easy and equitable access to the best medicines and treatments across New Zealand, no matter where a person with CF lives. We are so thankful for any assistance received towards this vision," Jane adds.
Currently Kiwis with CF do not have access to the same world-class medicines as those living in countries such as Australia, the UK and America. Following months of lobbying, in May 2019 the Pharmacology and Therapeutics Advisory Committee (PTAC) of PHARMAC recommended Kalydeco be funded, where it now sits on the waiting list. For those that would benefit from this life-changing medicine, it's a heart-breaking situation.
Find out more about CF
DONATE
Donations fund the team of dedicated CF social workers who visit and support families, information packs, essential medical equipment, financial help during hospitalisations and transplants, plus many other means of support. It also funds promising CF research and advocacy for better access to services, treatment and care. Make an online donation.
VOLUNTEER
Volunteering is an awesome way of supporting people with cystic fibrosis. Whether it's signing up to help with our annual street collection, a few hours admin in the national office, or getting involved with your local CF branch, it all makes a huge difference. Apply to volunteer.
FUNDRAISE
Host a fundraising lunch, hang up a poster in your community hall, sell chocolate fish, run a marathon... the possibilities are endless! Visit the fundraising page for resources and ideas.
Stories from the CF community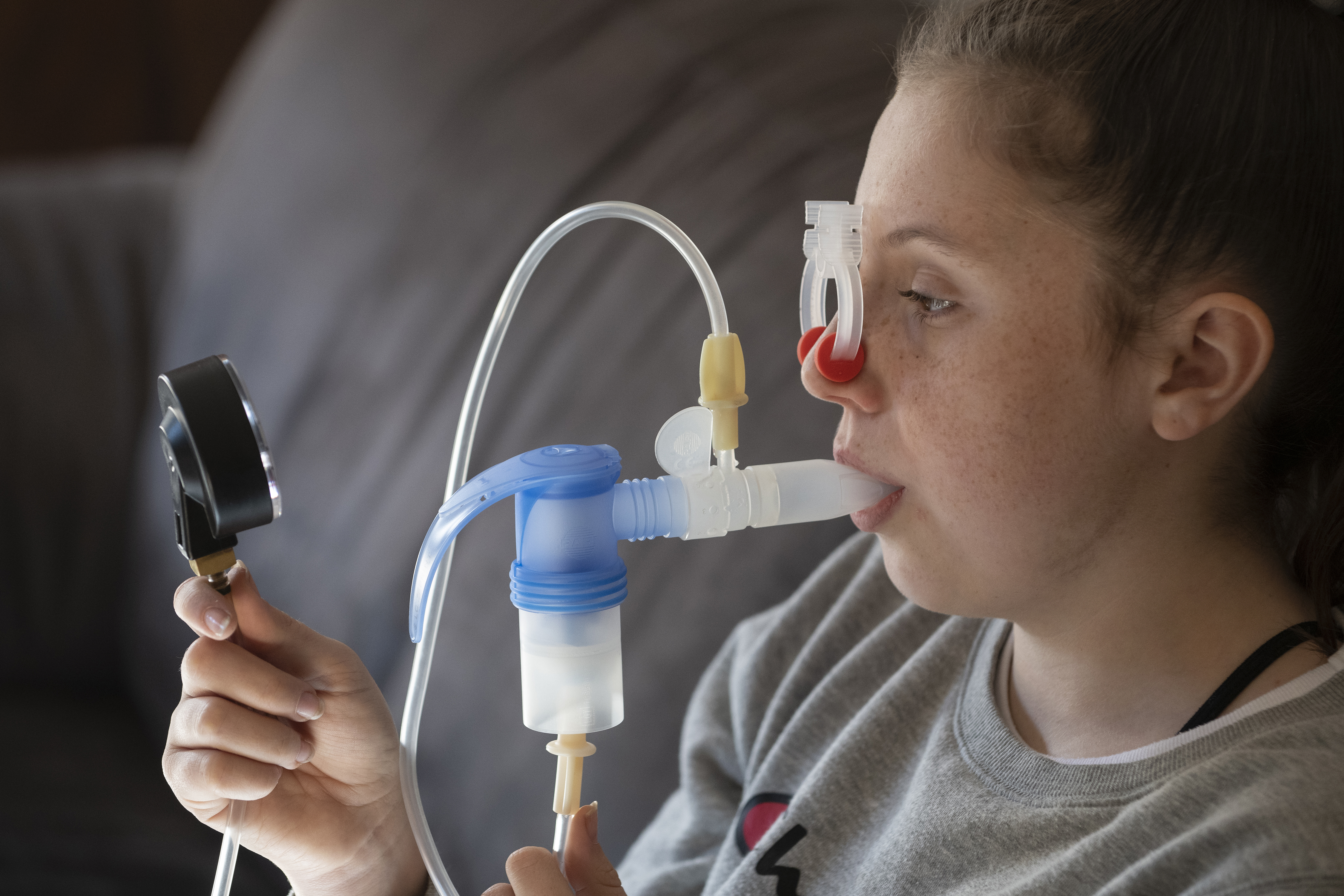 Amber, aged 13 from Hawke's Bay
In 2006 when Amber was diagnosed with cystic fibrosis through newborn screening we were shocked. Like for most families when there is a cystic fibrosis diagnosis, there had been no previous indicators such as other known carriers or PWCF in the family. Although Amber was born small and slightly premature there were no red flags, she is pancreatic sufficient and therefore was growing as expected.
I remember it being very overwhelming in the beginning. Amber was our first child and I must admit I felt relief when I knew IVF was an option to help us avoid further heartbreak regarding another child with a positive diagnosis. IVF had a few challenges, but it was definitely the best path for our family and Amber has a brother, Isaac who is two and a half years younger than her.
Counselling has helped me over the years, for both CF related stuff and other life challenges. I definitely believe in the saying 'a problem shared is a problem halved'. And my advice for others is, if you feel you could benefit from counselling don't stop trying if you don't relate to the first counsellor you meet – keep looking until you find someone you are comfortable with.
Having hope is so important and sometimes this is difficult with it being so hard to get new treatments into NZ. When Amber was younger, I thought life changing medicines would be here by the time Amber got to her teenage years, it is heart breaking that this is not the case, that there are so many hurdles.
In general Amber keeps very well. She has been hospitalised twice with pseudomonas – both times as a pre-schooler. Since then she has had pseudomonas pop up once again on a cough swab at age 11. In that time treatment changed a lot – it is a lot simpler to manage treatments for pseudomonas now versus 10 years ago.
Our biggest concern with Amber's health over the past few years has been her lung function. Her FEV1 has always been quite low and this has been worrying. The medical team has been very supportive, and we have explored many options to try and find out why she has a low FEV1. As a result of various tests, we think this is just Amber's norm and are no longer overly concerned. This could have very little to do with CF and may just come down to her body shape and size.
I feel that as parents we are advocates for our children and I have always followed my gut and asked questions. I believe the best thing is for us to have good relationships with Amber's schools, medical team and CFNZ – for various reasons these are the relationships which will help us ensure Amber keeps as healthy as possible for as long as possible. There are other important relationships I think can help too and I believe knowledge is power.
The whole family, including extended family, is impacted when a loved one has cystic fibrosis. Our son used to see Amber getting lots of attention and gifts due to her having CF. I believe it was difficult for him to comprehend the other side of why she was getting these gifts and attention, until he was mid-late primary school. And when Amber needed a PICC line at age 3, a concerned family member panicked (after reading about a bad experience for a PWCF) and I had to deal with this as well as getting my own head around what Amber needed.
I hope parents of younger children realise physio gets easier – once PEP became an option for Amber, and as she got older and we could explain how important physio is for her, our life got easier and compliance got better. It also helps that our CF branch offers support with physio – through this, we have had regular contact with a lovely private physiotherapist and have had caregivers come in and help us a few times a week with Amber's PEP. This has taken a lot of pressure off me, has been hugely beneficial for our family and improved physio compliance hugely.
The impression I have always had is that a lot of parents feel that a vest would change their lives. I think that as CF parents, 'we' pin our hopes on things like the vest but having owned one (again due to a well-meaning, concerned family member) I think there are better ways of spending the huge amount of money that a vest costs.
For me, other than the tragedy of people dying too young, one of the saddest things about cystic fibrosis is the risk of cross infection. I have always felt well supported by other parents of children with CF, having met them through conferences or at our local committee meetings. When Amber was younger, I wished she could meet with other PWCF and get this same support. Now she is older, social media is starting to help with these connections, but it is not as easy building a friendship having never met the person.
When Amber was a baby 13 years ago, the CF nurse told me that people with CF are special. She said she didn't know if it was due to what they went through or whether it was nature's way of balancing things out. These words have always stuck with me and I agree. I think their siblings are pretty amazing too – they go through a lot themselves and seem to be stronger and more empathetic because of this.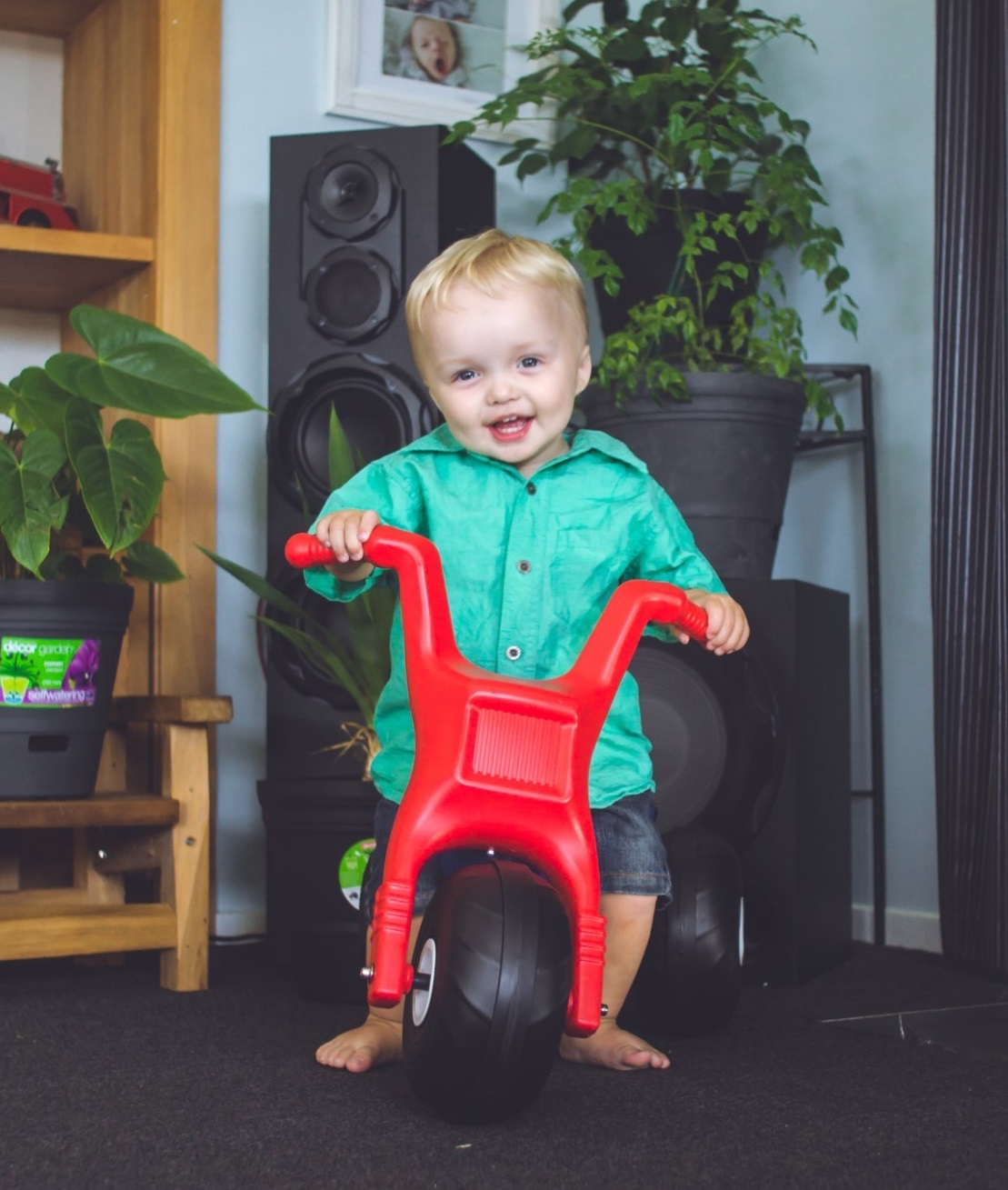 Tailen, aged 15 months from the Waikato
In some way I kind of knew that my youngest son Tailen had cystic fibrosis. The pregnancy was horrible, my baby wasn't growing well in the womb. He wasn't breathing when he was born and was rushed to the neo-natal unit. It was obvious something was up. Tailen was born much smaller than my other three children and he didn't feed properly and I was forever changing his nappy – he could easily go through 30 nappies a day.
Waikato mum Shannon (31) gave birth to Tailen on 15 December 2016 at 37 weeks gestation. She was shocked to discover later that he was born with cystic fibrosis. This is Shannon's story.
Having worked at Waikato Hospital in the past, I kind of got a feeling for different health conditions. When Waikato Hospital called after Tailen's heel prick test and said I needed to go to Waikato Hospital and bring a support person, I pretty much knew we were going to be told that Tailen had cystic fibrosis (CF).
Cystic fibrosis can cause severe or sometimes mild effects. Unfortunately, so far in Tailen's case, he is at the more severe end of the condition. Since his diagnosis he's been admitted to hospital nine times and there have been countless hospital appointments, sometimes up at hospital up to four times a week.
He's been on a nebuliser since he was six months old (which is very young) for hypertonic saline and pulmozyme. He's also had to have a PIC line inserted into his chest for when he needs intravenous antibiotics to combat an infection which is way too often. He has had two PIC lines within six months of each other. It's extremely easy for anyone with cystic fibrosis to pick up bugs and viruses.
Tailen is mine and my partner Jaison's first child together. We both have three older children each. There is no history of cystic fibrosis in either of our families and now I want to know why I wasn't made aware that I was a carrier for the CF gene, as my genetic counsellor has told me that carriers can be identified via markers on the heel prick test which both of us would have had when we were born, but apparently it's too expensive to look at genetic testing for all possible carriers in New Zealand. If Jaison and I had been told we were carriers we might have been able to prevent Tailen's cystic fibrosis.
It has been an emotional rollercoaster and I don't wish this journey on anybody. It's not just the diagnosis, it's the level of care involved in caring for Tailen – the physiotherapy and nebuliser treatments every day, not to mention the ongoing hospital admissions.
I had to give up my photography business and my part-time job as a florist to care for Tailen full-time but have no financial support to compensate for this. I know of carers of other illnesses such as autism who are paid to care for clients. I go well over and above what a normal parent does and I can't put Tailen in day care because of all the bugs he could pick up so there needs to be more financial support for families like us. From a carer's point of view I believe the carers of cystic fibrosis children should be entitled to paid-carer assistance.
I've received wonderful support from the CFNZ Field Worker, Gretchen – she's lovely. She often checks in to see how things are going and she's there if I need to ask questions. CFNZ helped towards an electricity bill last year because our family were struggling, which was a relief. I am beyond grateful for the support.
Thankfully Tailen is happy in himself. He's happy to have physio twice a day and adapted quite well to his nebuliser. He's calm and happy even when he's unwell. At the end of the day our baby is our baby no matter what they've got.
I have found some comfort in the Facebook page about Tailen's journey that I set up in March 2017. I would rather write about our challenges than ball my eyes out about them, and express myself in a way that can possibly help the community understand about CF. It also helps let my family and friends know what's going on with Tailen's health.
Right now I live for the time when we can have six month period without hospital visits or antibiotics and that he can just try and be a normal child.
Long term I would love Tailen to go to school and be able to play sports – like rugby, and hopefully go to university and get a decent job.
In a way this journey has made me a better person. I'm a lot more compassionate – Tailen's taught me so much and also made other people more compassionate too, like our other children who can see the reality of a chronic health condition for themselves.
I advise the parents of other babies with CF to reach out for help – don't be afraid to ask questions. Keep an open mind and know that when you're having a bad patch you will get through it. I know my family have been great even though we are not that close. It's important to keep your immediate support small and rely on them. Having friends and family cook you a meal, do some housework or buy the groceries is like gold to me.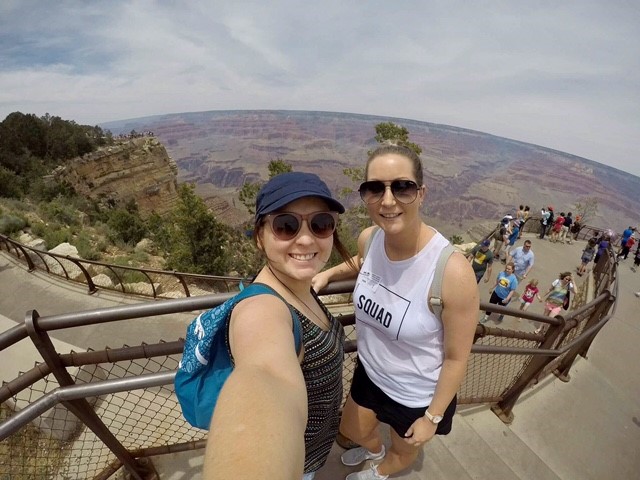 Alana, adult from Christchurch
I can't say that growing up with cystic fibrosis didn't make me different to any of the other kids because it did. At school camps I'd have to go up and take medication and had to be wary about swimming or cross country because contact with soil and some types of water can harbour bacteria that can be dangerous for someone with CF. But I refused to let my family molly coddle me but if someone finds out you have an illness that's what they tend to do. There were times when I hid my illness.
But I was quite lucky in that I wasn't too sick during my teenage years. I still managed to have a gap year when I was 18 and go travelling which has always been a big focus for me. There were a lot of people who tried to talk me out of it because I was going away for five months and doing a Contiki which meant a lot of young people living a party lifestyle. I tried to keep up treatment as much as I could, and I did manage, but it wasn't easy.
When I returned to NZ I got a certificate in nannying, followed by an Early Child Education degree and an Infant and Toddler Mental Health diploma, and started a career in early childhood education.
When I was 25 I embarked on another big trip around Europe and Egypt but this time my health was starting to fail and I got exhausted very quickly.
By the time I was 28 my health was really declining. I would have to have rest breaks while brushing my teeth because I'd lose my breath. But I still didn't think I needed a lung transplant – I was in denial that I was that bad. Like every CFer we think that we can do it on our own and if we do our nebulisers and we do our physiotherapy we won't need a hospital admission – that's how stubborn we are. Then in just five months I declined very quickly. My lung function dropped by 20 percent, I was on oxygen 24/7, I weighed just 42kgs and my hair was falling out.
I remember by the time it was decided a lung transplant was my best chance for a future, it was almost a relief. I was scared that I wouldn't be accepted on to the lung transplant waiting list because there are a lot of tests you need to pass before you are. The medical team need to be certain that donor lungs go to someone who will care for them.
I was only on the list for six weeks before my transplant which was a surprise because I had a rare blood type. There was a lot of support from Cystic Fibrosis New Zealand from the time of transplant assessment right through to post-transplant.
Looking back since my transplant in 2015, I can't believe how sick I actually was. I had managed to work until a few months beforehand but I would have to spend my lunch break hooked up to an oxygen machine.
After my transplant I vowed to continue my love of travelling, and this time I was able to do it easily and all with the awareness that the gift from my lung donor made the journey possible.
I celebrated my 30th birthday with 28 friends and relatives in Las Vegas, went to the Grand Canyon, Niagara Falls, New York and went ziplining at Whistler. I want to go back to Europe and go to all the places I struggled to do before.
Since then I've bought my own home – an old cottage in Christchurch which I absolutely love and it means I've finally achieved a goal that normal people have.
My life hasn't taken the usual path but I do live it to the full. I like to think anything is possible - you can achieve a goal if you set your mind on it. And don't let anything get in the way."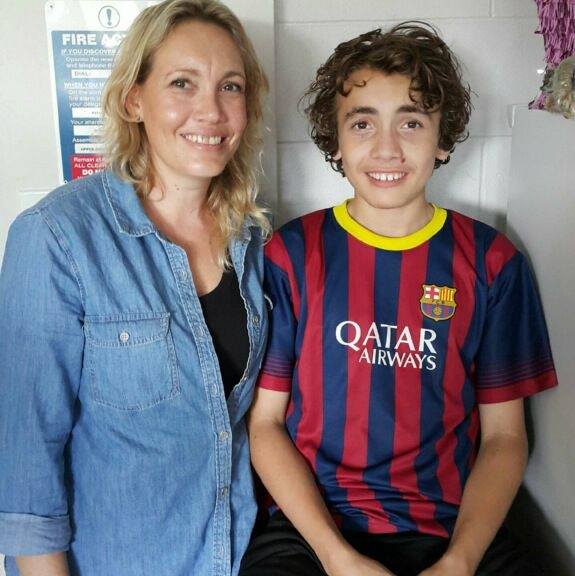 Hayden, aged 17 from Auckland
Pip Stocking has a 17 year old son with cystic fibrosis (CF). They have had their share of ups and downs but things have been looking up for Hayden since there's been an improvement in his health. Now Pip is on a mission to help raise awareness of CF among Maori.
"I never thought for an instant there could be any health problems with Hayden when I was pregnant – his dad and I had other children previously and they were both perfectly healthy.
When Hayden was born the first sign of cystic fibrosis was the fact he seemed to be coughing up a lot of mucus – we thought this was a bit strange for a newborn. Then two weeks later my midwife rang wanting to meet for a talk. I didn't think twice about the meeting but then she told me the shocking news that Hayden's heel prick newborn screening test had showed there was an 80 percent chance that Hayden was a carrier for CF and a 20 percent chance that he had CF. I had heard of cystic fibrosis as part of my studies to become an early childhood teacher but didn't know very much about it and my midwife explained to me what it was. We tried to stay positive in the lead up to a sweat test that is needed to diagnose CF.
But my baby was getting sicker and sicker ever day and at 4 weeks he was admitted to hospital because Hayden had pneumonia and was struggling to breathe. Part of Hayden's lung collapsed and he was excreting so much salt it was crystallising on his forehead. We were in hospital for two weeks and before we even got the results from his sweat test to confirm CF, doctors and nurses were teaching us how to do all the CF treatments like physio to clear his lungs and how to give him enzyme tablets that are needed to aid digestion.
It was a really hard time for all of us. Looking back I don't know how I coped because I personally suffer from depression and anxiety anyway.
Hayden seemed to be quite badly affected by CF. He's now 17 but for 13 years we were in and out of hospital, sometimes for three or four weeks at a time. When he was four he was fighting for his life in intensive care because his airways were so blocked. He was also diagnosed with the serious lung infection nontuberculosis mycobacterium which took two years to eradicate. With cystic fibrosis you have to live in the moment. One moment you're good and the next they can have an infection like Pseudomonas and boom! – that changes everything.
Having the CF team at Starship has been a godsend. It's important to follow your own gut instincts when you're a mother and try to make the right decisions for your child.
Hayden's health is a lot better these days and he's also much better at doing his treatment. One of the issues with teenagers is that they can stop regularly using their nebulisers or doing exercise, which is important for keeping their lungs clear. Luckily Hayden has played football since he was four and he's actually quite a good player.
I feel Hayden still struggles with talking about CF. He's fine if he needs to talk to the media but not so much on a personal level. For me the biggest thing was guilt – trying to please everybody, making sure the bills are paid and everything else that life throws at you. That put a strain on my relationship with Hayden and his dad and also my older son. There are definitely some things now that I would have done differently. But you can only do your best with the tools that you have at the time and the emotions that come with this disorder.
Now I am keen to raise awareness about cystic fibrosis in the Maori population. I was told that cystic fibrosis was predominately a European condition. I am Pakeha but Jason is part-Maori and part-Fijian so I thought that Hayden wouldn't have CF. Lately I've been hearing about more people of Maori descent being diagnosed so I do want to highlight that it can definitely happen in people of different ethnicities.
We need good links to the Maori community possibly through a Maori medical representative who can relate to the community and spread information about cystic fibrosis. Getting Maori health agencies involved in raising awareness would be beneficial as well.
I think it's good to be open about cystic fibrosis – be open with your child and also your CF team. Right from when Hayden could understand I told him that he had a health condition for which there was no cure. I'm not sure if that was the right thing or not. But I've always thought that honesty was the best policy.
Hayden's dad Jason and I parted amicably four years ago and Hayden lives with his dad which was hard for me at first, but I now have a stronger relationship with Hayden that is not just medically focused. It's great that Hayden is so passionate about football because that's led to him becoming interested in a career in the sport and recreation sector.
One thing I will say to parents and family support is to share the burden. It's not something you can do alone. And enjoy the parts of your child's life that aren't medical because the medical side can consume you."
WHICH F* WILL YOU GIVE?
Funding
CFNZ is a non-profit that receives less than 4% government funding, so we rely on donations from sponsors and the public.
Financial Aid
For individuals and their families struggling to manage the costs associated with living with or caring for someone with cystic fibrosis.
Food & Formula
People with CF struggle to maintain healthy weight due to their affected internal organs; they need high calorie food and high energy formulas to fight CF-related malnutrition.
Family Hope
Our mission is to optimise the quality of life for people with CF, helping them to live a life unlimited.
Fact Sheets
CFNZ produce informative downloads to educate people with CF and those in their wider community.
Field Workers
Registered social workers who provide emotional and practical support for people with CF and their families, visiting both in hospital and at home.
Fighting Chance
Advocating for access to care, life saving medication and vital equipment for people with CF.
Few Hours
Volunteering or running your own fundraiser is great way to help CFNZ.
Footwear
Healthy activity is essential for people with CF, items like sports shoes can be claimed under a CFNZ grant.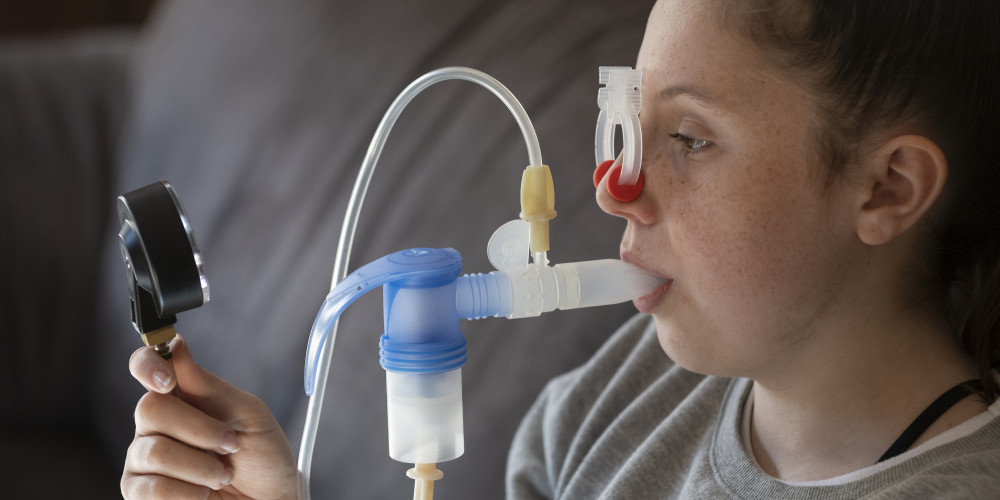 Give a future for people with CF
Donations fund the team of dedicated CF social workers who visit and support families, information packs, essential medical equipment, financial help during hospitalisations and transplants, plus many other means of support.
It also funds promising CF research and advocacy for better access to services, treatment and care.
DONATE NOW