Waikato Branch
Welcome to the Waikato Branch of Cystic Fibrosis New Zealand. We service the area from Pokeno to Tokoroa, including Hamilton City.
Contact Branch
Key branch contacts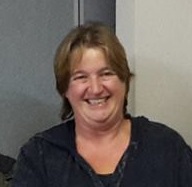 Debbie
Wood
Chairperson
chairperson.cfwaikato@gmail.com
Phone
Volunteer with us
We are a small but active branch and hold a number of fundraising events each year to raise the funds to provide these support services. We are always on the lookout for volunteers to help us run these events, so if you are interested please get in touch!
Find out more
How we help
CF Waikato supports people with CF and their families in our area, and can provide assistance with:
equipment essential for people with CF
peer support
education and information
welfare issues
emotional and financial assistance
meeting and conference attendance
vouchers to assist with hospital admissions and travel to attend CF clinic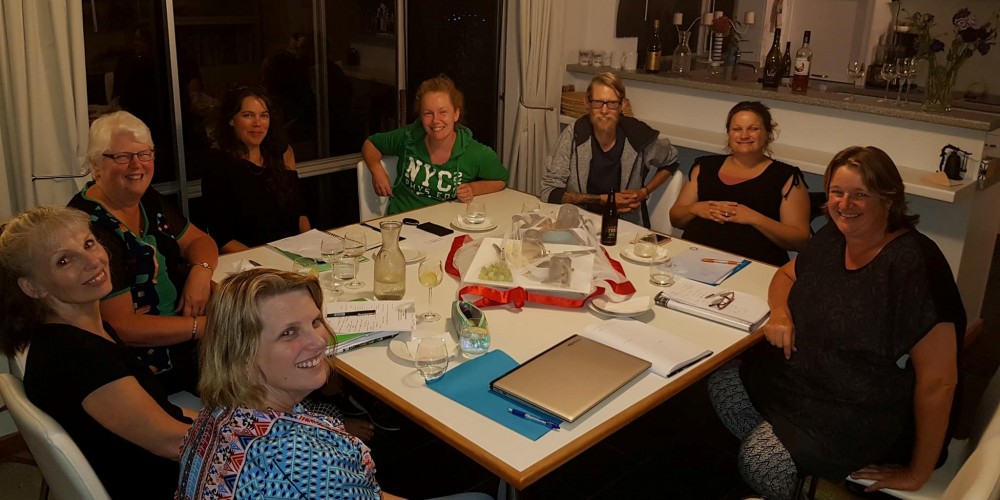 Meet the team
To the left is a photo of our team hard at work! From front moving clockwise: Dee (Paediatric Respiritory Nurse), Robyn (Newsletters), Jo (Adult Respirtory nurse), Gretchen (Fieldworker), Annelies (branch member), Damien (Adult representative), Alice (Treasurer), Deb (chairperson). Marieke (secretary) always (happily) manages to avoid the photos by taking them!
Entertainment book fundraiser
We're an active branch with a real dedication to making a difference to people living with CF in the Waikato region. One of our popular fundraisers is the Entertainment Book, which is full of great discounts for you, and it raises money for us! If you'd like to help sell the books, please let us know. You can purchase directly from us or through the Entertainment Book website.
Buy your Entertainment book
Get in touch with us
Our meeting times vary but are held 3-4 times a year (Feb, May, Aug, & Nov) with informal gatherings, lovely food and a glass of wine.
Coffee mornings are something we are working on getting started. If you would like to attend these meetings please get in touch with us. We can't wait to meet you!
Get in touch with the Waikato branch
Committee members
Marieke
Latimer

I'm your secretary for the Waikato branch. I love t help people in any way I can, this is why I joined the branch for CF Waikato. Although I do not have any direct family members with CF, I do have a connection through a good friend whose daughter has CF and also through Mike and Debbie Wood whom I have known for many years. I am proud to be a part of this wonderful organisation and the people in it who work hard to help you all with whatever you need.

Alice
Bell

I've recently taken on the Treasurer role for the branch. I'm married to Damien (PWCF), and we have a 2-year-old daughter named Zoey and a newborn girl named Ziva. We live in Te Awamutu and I work part-time in Hamilton as a nurse for the NZ Blood Service. I look forward to meeting you all and would love to hear your ideas and learn how we can help and support you best.

Debbie
Wood

My husband Mike and I have four children who are all grown up and have left home. Our youngest daughter Briar, has cystic fibrosis. I have been involved with CF Waikato for many years and really enjoy the wonderful community of CFers and their families. It is a community none of us want to be in, but I have met some amazing people and we have been fortunate with the help, support and great friends we have made.