$3K CF Scholarship Deadline Nearing
The Mark Ashford Scholarship, generously funded by Tasman Insulation, manufacturers of Pink Batts, is still open for applications and will close on Wednesday, October 17th 2018.
You can apply online or submit a paper application.
The scholarship winner will be notified by 31 October 2018.
The Mark Ashford Scholarship is awarded each year to a person with CF who has shown excellence in tertiary study and/or shown tenacity to overcome the trials of CF while studying. The amount of the scholarship is $3,000.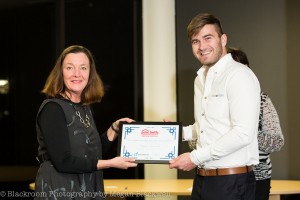 Vaughan Somerville receiving his Scholarship in 2015.