CF Christmas Tree Festival 2020
We are pleased to announce the CF Christmas Tree Festival will defeat Covid-19 and once again be a festive display throughout Wellington Airport. We would love for you to join us in creating something beautiful to say goodbye to this strange year, and hopefully welcome a better and brighter 2021 for us all.
The festival is held throughout December and over the new year period. Thousands of travellers pass through the airport every day and the festival provides an excellent opportunity to get your brand.
The CF Christmas Tree Festival each year raises over $40,000 towards improving the lives of people with CF, and we'd love for you to be involved!
How the festival works
We provide the tree and you provide the decorations – use your company or brand logo and get creative. The possibilities are endless and only limited by your imagination.
Decorations should reflect your business – the Christmas Tree Festival provides high-visibility branding in a premium advertising space.
Trees will be installed on 25 November 2020 and taken down 11 January 2021, meaning over a month of promotional exposure during a peak time of foot traffic for the airport.
Clearly the festival is about fundraising. But it is also about building a community that know about our people, their needs and our goals.
We recognise that this has been a difficult year for everyone. Rather than setting a fee this year, we're offering a 'pay what you can' sponsorship.
We really want your tree, so please just donate what you can. Every dollar makes a difference, and we'd love for you to be involved.
If your business would like to be involved please fill out our Expression of Interest form. We'll then get in touch with you to discuss options and pricing.
Visit our Cystic Fibrosis Wellington Christmas Tree Festival Facebook page to see all of last year's trees.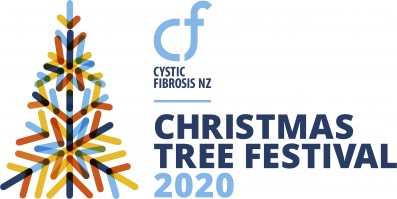 For more information contact:
Mary Tapp
Festival Coordinator
Email: cfchristmastreefestival@gmail.com
Phone: 027 683 9204