Fundraising materials
Ready to start fundraising? Download our resources to help you raise funds and awareness, or get in touch with us direct for a fundraising pack.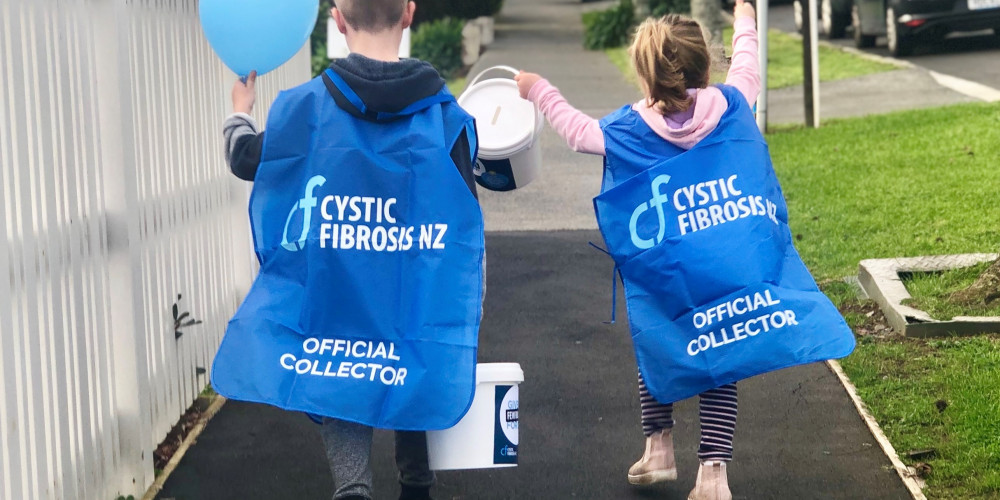 Awareness Tee
These classic t-shirts are 100% combed cotton, in a flattering dark blue. On the front is our CFNZ logo and on the back is the campaign message, with a blank space to write in your very own "F"! This can be Future, Few bucks, Full life, Family hope.... whatever F you want to give, you'll be helping Kiwis born with cystic fibrosis.
They are available in small through to XXL, made of 100% cotton and available for an affordable $25 plus postage.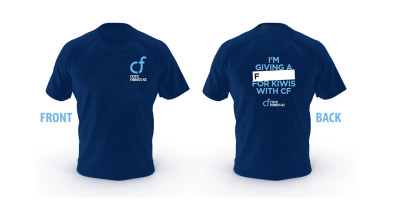 Order a t-shirt
Need something else?
We can provide collection buckets, as well as posters, information leaflets, etc for your fundraising activities. Get in touch with us to request these items.
Request fundraising materials